Kevin P. Delorey
2 Boulder Circle
Nashua, NH, 03062
kevin@delorey.us
(603)889-7987

Resume

Download or open my resume
(PDF version)
(MS-Word version)
(Text version)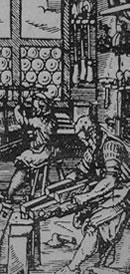 Welcome to my online resume Website !
In a brief summary, I present myself as :
a highly experienced senior software professional with a diverse background of technical and management skills in all phases of the software development life cycle,
possessing exceptional expertise in Quality Assurance, Test and Project Management,
having extensive experience in the management, creation and delivery of complex products and systems,
successfully accomplishing assignments for both large and small corporations, in a variety of technical disciplines in many different industries.
Major values I can bring to your company !
contribute extensive technical knowledge and skills in the management, evaluation and delivery of major product releases by partnering and collaborating with counterpart R&D teams, and deliver them to schedule and quality goals,
plan, coordinate and motivate QA/test team to participate in requirements and design reviews; develop test plans; define, design, and deploy test cases; utilized test tools; report findings and measures,
define and implement quality standards, process initiatives and/or improvements; including CMM and ISO,
build, staff and make operational a world class QA department !